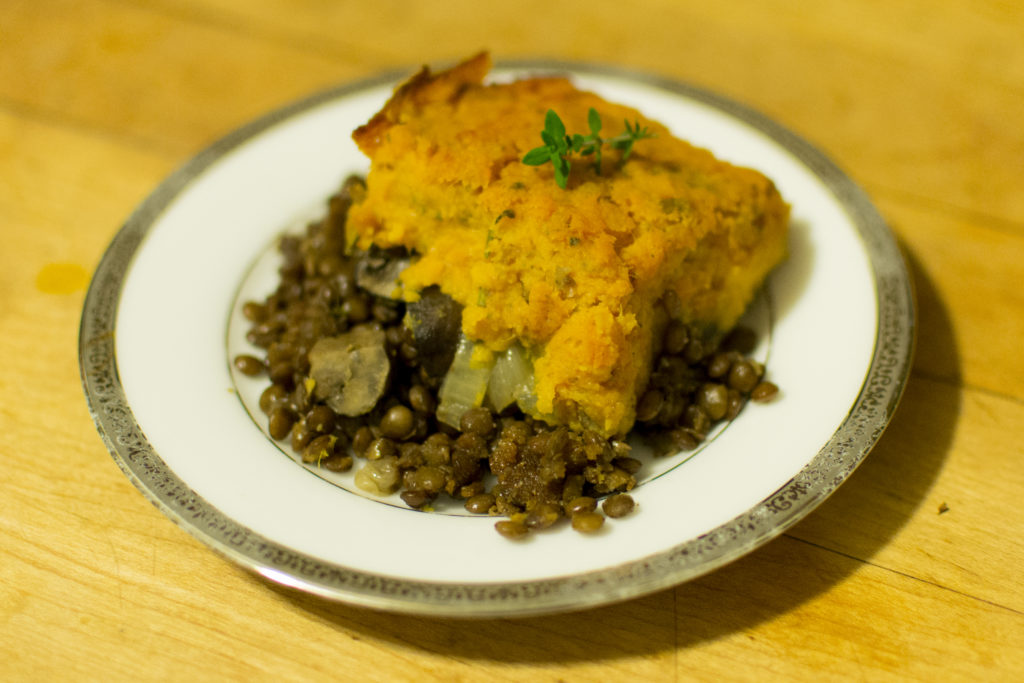 Winter is coming, and aren't we all entitled to comfort food without the unhelpful added fats and sugars? Here is my take on Shepherd's Pie, chock-full of protein from beans and healthy starch from sweet potatoes! This recipe is not very involved, which helps when juggling a busy work week, family, workout regimens, etc. My advice is to get your oven preheating, throw your lentils and potatoes on the stove to cook, then chop your veggies and get them in the oven roasting. Once everything is cooked, it's just putting it together and getting it in the oven that takes time. This recipe does not require attending to much, so you can get other things done while ingredients are cooking. Happy eating!
---
Vegan Sweet Potato Shepherd's Pie
Ingredients:
4 large sweet potatoes, peeled and chopped into 2-inch pieces
1 1/2 cups dried brown lentils, rinsed
1 lb baby portobella mushrooms, rinsed and quartered
1 large white onion, diced
4 cloves garlic, in skin
1 tsp veggie bullion
2 tbsp nutritional yeast
1/4 cup non-dairy milk (I used soy, nut milk would be fine)
1 bay leaf
4 sprigs fresh thyme
1 sprig fresh rosemary, de-stemmed and greens finely chopped
salt and pepper to taste
Instructions:
Preheat oven to 400 degrees.
In medium-sized mixing bowl, add mushrooms and onions and lightly season with salt and pepper. Lay out evenly on baking sheet, leaving room in the corner of the pan for the garlic cloves wrapped in a loose aluminum foil bundle. Once oven is preheated, roast veggies in oven for 25-30 minutes, until shrooms are roasty.
In large sauce pot, bring six cups of water to boil and cook sweet potatoes in this until tender, about 15 minutes. Drain and mash well with nutritional yeast, salt, pepper, rosemary, and soy milk and then set aside.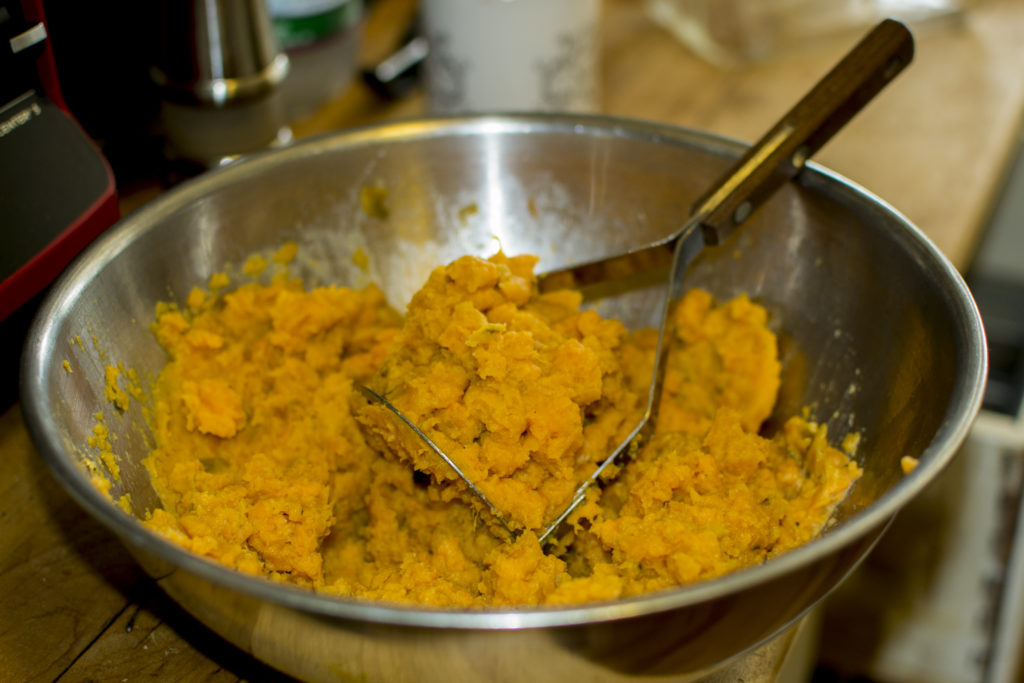 In medium sauce pot, add lentils, bay leaf, and four cups of water and cook lentils until tender, about 30 minutes. Drain lentils and mix in salt, pepper, and vegetable bullion.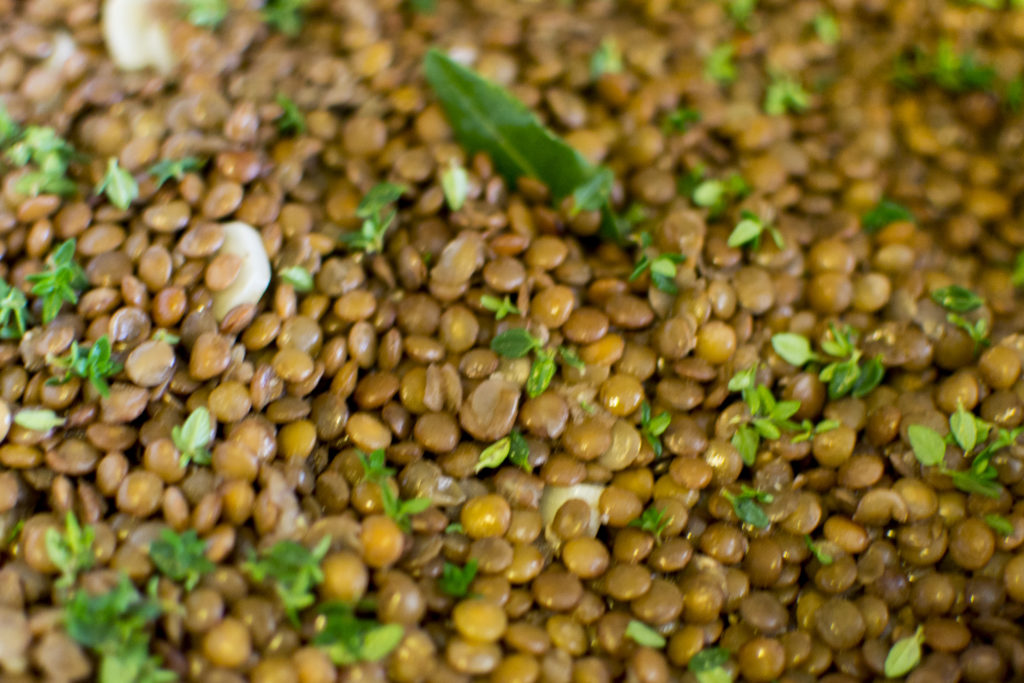 Once all elements are prepared, use a medium-sized casserole dish and fill approximately half way with lentils. Remove greens from thyme sprigs and sprinkle on top of lentils. Then layer mushrooms on top of lentils. Lastly, top beans and veggies with thick layer of mashed sweet potatoes and spread evenly over the top. Place in oven and cook for about 35-40 minutes. Top should develop a slight "skin". After removing pie, let sit for 5-10 minutes before serving. Makes between 6-8 servings depending on your appetite!
~Danielle Ahart Nelson