WHO// Derek Tresize, co-founder of Vegan Muscle & Fitness

WHAT// WNBF Pro vegan bodybuilder, certified personal trainer, certified in  plant-based nutrition

WHERE// Richmond, VA

WHY// An overriding passion for health and fitness

EXPERIENCE/ KNOWLEDGE:
ACE Certified Personal Trainer

BS in Biology from Virginia Commonwealth University

Certificate in Plant-Based Nutrition from Cornell University
Pro card with the World Natural Bodybuilding Federation
Co-author, The Vegan Muscle & Fitness Guide to Bodybuilding Competitions
PERSONAL:
I'm originally from San Diego, CA where I spent all my free time in athletic pursuits from organized sports to martial arts to surfing and kayaking. I took up weightlifting in early high school and this love of weight training carried me naturally into bodybuilding as my physique developed. I also realized early on that I have a contagious enthusiasm in the gym: I can't wait to get everyone around me as excited as I am about fitness.
I have become increasingly passionate about health and, as I continue to learn about biology, I am awed by the amazing intricacy of all aspects of life coming together so that it may thrive. This is why a holistic approach to health is the only approach that makes sense to me and the only way that will guarantee phenomenal and lifelong results.When I met Marcella seven years ago and began educating myself about veganism and reading the works of Dr. Campbell and Dr. Fuhrman, I saw the scientific literature regarding the detriments of animal product consumption firsthand and knew there was no going back. I have since been spreading the word and striving to lead by example using fitness and bodybuilding as a means to demonstrate the amazing health benefits of a whole foods plant-based diet.
Competition History:
2011 NPA Master's Universe: Men's Open Middleweight – 3rd
2011 NANBF Washington State Natural: Men's Open Middle Height – 3rd
2012 OCB Bodysculpting Open: Men's Novice Tall Class – 1st, Men's Open Tall Class – 2nd
2013 OCB Battle of Tidewater: Men's Bodybuilding Open Tall Class – 4th
2013 INBF Southwest Natural: Men's Bodybuilding Light Heavyweight – 1st
2014 INBF Southwest Natural: Men's Physique – 1st, WNBF Pro Card Awarded
FEATURED:
Breaking Muscle Article: How To Build Muscle on a Plant-Based Diet
The Big Inside FTNS Radio Interview
Nutritionfacts.org Video on Plant Based Bodybuilding
Vegan Health and Fitness magazine
ACE Fitness Article: Can Vegan Athletes Match Their Meat-Eating Competitors?
The Daily Beet (Engine 2 Diet Blog)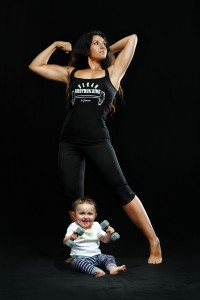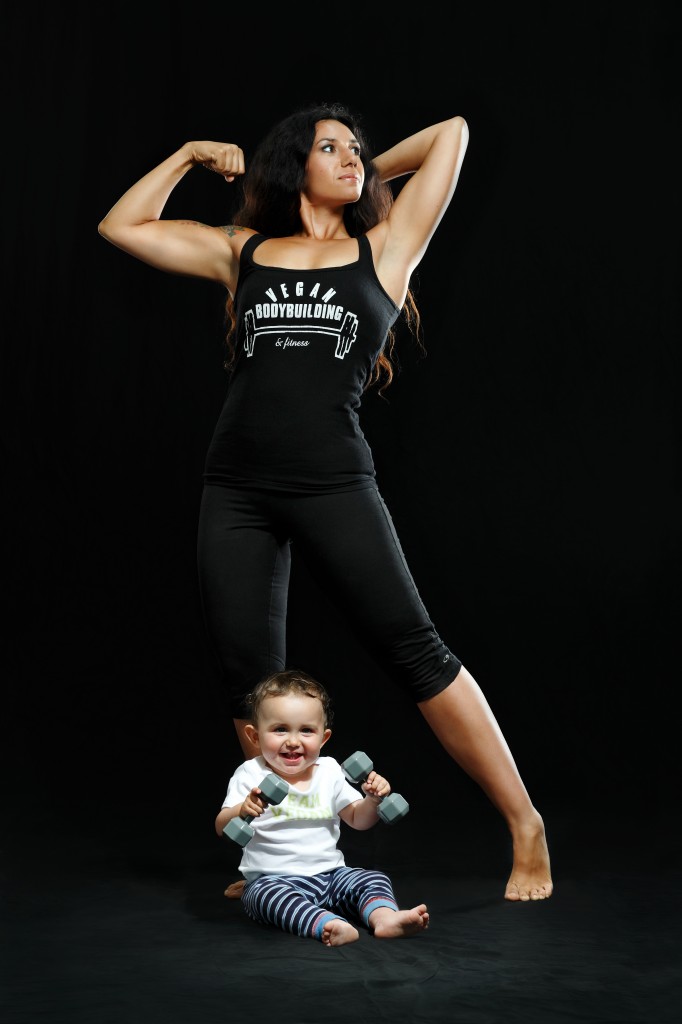 WHO// Marcella Torres, co-founder of Vegan Muscle & Fitness

WHAT// Vegan bodybuilder, vegan cook, dancer, PhD student, mother!
WHERE// Richmond, VA

WHY// Ethics + a fierce joy in the physical + a desire to share them

EXPERIENCE/ KNOWLEDGE:
Vegan for 13 years
Vegan bodybuilder for 6 years
Dancer for 4 years, recently went pro!
Co-author, The Vegan Muscle & Fitness Guide to Bodybuilding Competitions
BS Applied Mathematics/Physics from Virginia Commonwealth University
Working toward PhD, Systems Modeling/Mathematical Biology
PERSONAL:
My best friend gave me a copy of Diet for a New America to read ten years ago and I promptly cleared out my fridge of every scrap of meat and dairy and never looked back. Ethics was and continues to be my primary motivator, but as an analytical, logical – even "science-y", if you will – sort of person, I'm also powerfully motivated by the diet's efficiency and sustainability and the compelling biological evidence in it's favor.
I'm excited that so many more people are exploring veganism, whether it's as a way to be healthier and more athletic or for ethical and environmental reasons: I want to be a part of that change.
FEATURED:
Vegan Health and Fitness magazine
The Daily Beet (Engine 2 Diet Blog)
WHO// Max "The Wolverine" Seabrook

WHAT// Vegan Physique Competitor, Personal Trainer, Medicine Student, Vegan Society Mentor
WHERE// London, UK
WHY// A strong passion for animals and human health and fitness

EXPERIENCE/ KNOWLEDGE:
ACT Certified Personal Trainer
BSc Human Biomedical Science
PERSONAL:
I've always been into health & fitness but when I began working out on a vegan diet I reached my performance and weight-loss goals insanely fast. I reached a new level of confidence with my body as well as feeling awesome! I'm now a personal trainer and I love helping people realise the best versions of themselves through diet and exercise.
I became vegan 2 years ago when my brother's girlfriend became vegan and I started researching on the internet to find out why. I was then vegan after a few days of researching animal cruelty, health benefits of plant-based lifestyles and finding vegan bodybuilders online. I couldn't find a logical reason to eat meat/dairy anymore. I then changed my career from Doctor of Human Medicine towards Doctor of Veterinary Medicine.
Check out Max's transformation here!

WHO//

Forest Crosbie
WHAT//

 NASM Certified Personal Trainer, lifelong fitness enthusiast
WHERE//

Staunton, VA
WHY//

A desire to achieve the purest possible lifestyle
KNOWLEDGE/EXPERIENCE:
NASM Certified Personal Trainer, Fitness Nutrition Specialist
9 years strength training experience
Vegetarian Since Birth
PERSONAL:
I was fortunate enough to grow up in a vegetarian household, and I carried that lifestyle through into adulthood as well. As my passion for health and wellness grew and I learned more about the profound impact of diet, both on personal well-being and the environment as a whole, veganism was the only choice that made sense to me. I discovered Derek and Marcella's work early in my research on plant-based nutrition, and was immediately inspired by what they do.
It is now my distinct privilege to be able to share the knowledge and experience I've gained over the course of my fitness journey, and to serve as a role model for others seeking to improve their quality of life through the power of the vegan diet. I enjoy working with people of all ages and backgrounds in the pursuit of their fitness goals, and I am excited to be a part of the VM&F team and participate in the global vegan movement!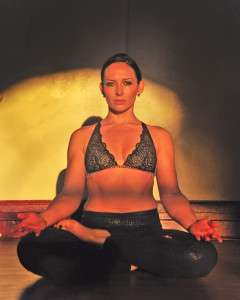 WHO// Laura Stevens

 WHAT// Personal Trainer, Yoga Teacher & Bellydancer
 WHERE// Richmond, VA
 WHY// Lover of animals, life long athlete, personal ethics and passion for serving others and helping them to live healthier and happier lives
EXPERIENCE/ KNOWLEDGE:
ACSM Certified Personal Trainer
RYT 200, Yoga Alliance
Completing RYT 500 in August 2015
PERSONAL:
I was born and raised in RVA and am currently residing here today with my partner of 15 years, Adam, and our six four-legged babies, Shakira, Flash, Scrappy, Roxy, Rex and Elrey. We also have a 19 year old, two-legged baby, Gavin who lives in the area. In addition to personal training, yoga and bellydance, I love plant-based cooking and eating (especially introducing non-vegans to all the amazing plant-based foods there are and trying vegan restaurants wherever I travel), live music and sporting events, running, biking, HIIT, gardening, traveling and spending time with my beautiful tribe of family and friends.
I became vegetarian at the age of 12 on Thanksgiving (much to the dismay of the majority of my family at the time).  For some reason on that day, it occurred to me that eating meat was neither ethical or healthy. During my adult life, I began to learn more about the negative effects animal product manufacturing and consumption is having on our environment and our health and made the decision to go vegan.  It was not an easy transition for me at first, but I noticed immediate health benefits and have never felt better. Now, I cannot imagine living any other way!
I have a huge passion for helping others achieve happiness, confidence and love from within, while having fun and succeeding in their fitness and nutrition-related goals and life itself. I can't wait to meet you and motivate you as a trainer for Vegan Muscle and Fitness!